Trade on our orderbook
using bitbank
bitbank is a smartly designed Bitcoin and Crypto Assets Exchange, that is very simple, easy, secured & highly functional. Trading is supported on multiple web & smartphone platforms. Trade data & charts are updated realtime, providing more than 60 types of technical analysis tools for full-scale market price analysis.
Start Trading
5

Reasons to
Choose bitbank
Among Japanese Exchange

No.1 * Crypto Assets
Trade Volume

High liquidity, Comfortable
(Pleasant trading experience) trade.
Listing 31 Crypto Assets.

High evaluation by a third party

Security
Japan No.1 *

Offline Cold Wallet adopted.
Keeping hackers out by Multisig.
Protecting your assets
by high technology.

Easy-to-use and reliable app

App store
Japan No.1 *

Reliable application with
rich functionality.
Tradable out of home
Keep a chance of trading.

Prompt JPY

Deposit available

24 hour deposit support
including holidays!

Both of smartphone and PC

User-friendly design

Simple and qualified
Tradable without hesitance
even if using smartphone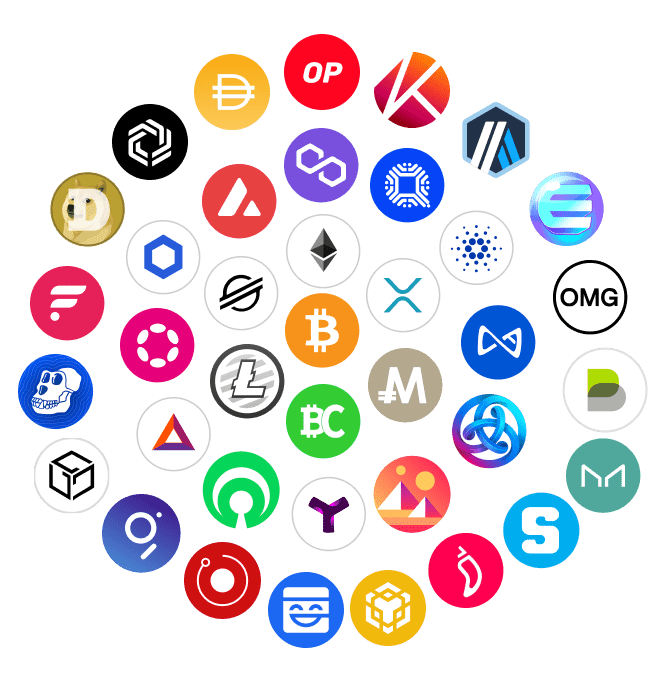 Easy to sell when you want to sell
Easy to buy when you want to buy
Japanese No.1Trade Volume
bitbank, which has domestic No.1※ trade volume, is "Easy to sell when you want to sell, easy to buy when you want to buy."

Perfect environment where crypto traders can promptly buy and sell, even if the price is highly volatile.
We list 31 cryptos including popular altcoins
Secure and reliable
Bitcoin trade by bitbank


Complete in

three minutes


The flow of opening your account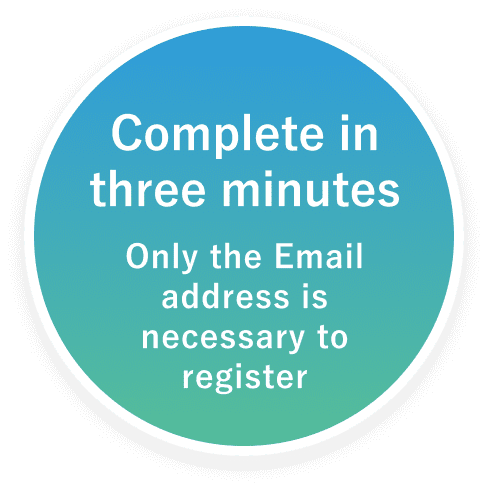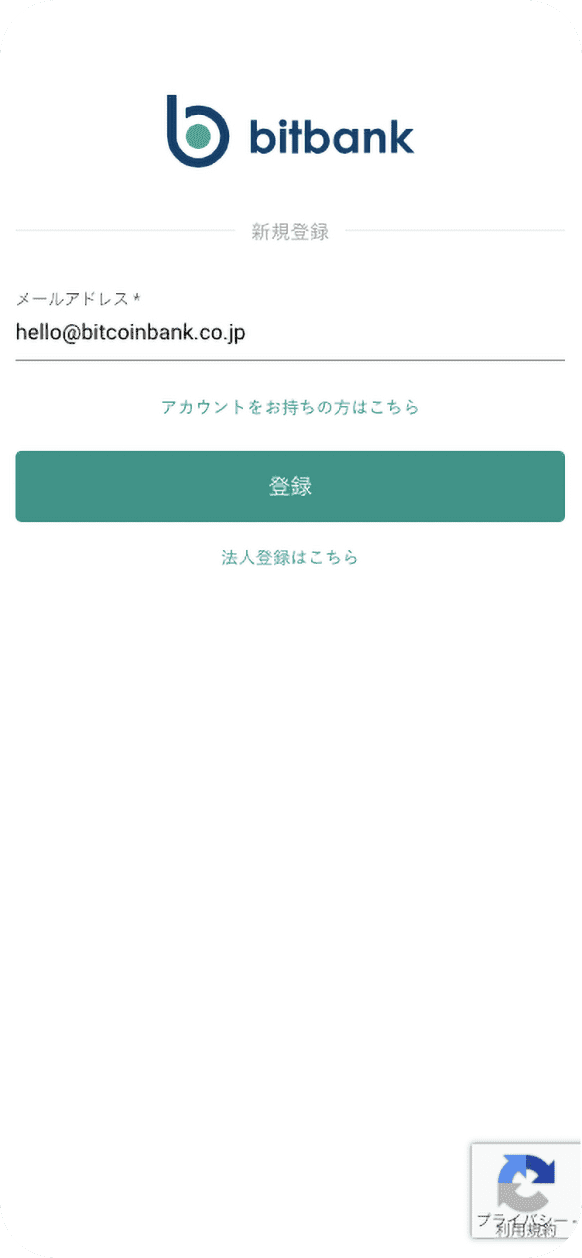 1
Approximately 30 seconds
Only the Email address is necessary toSignup
Easy Registration by only Email address. Complete in 30 seconds! You can take a look at bitbank chart.

2
Approximately 2 and a half minutes
Easy Registration ofBasic information
After filling basic information out, upload your KYC. That's it!
※It is necessary for you to open the bitbank account.
※It is necessary for you to pass the identification process to open the account.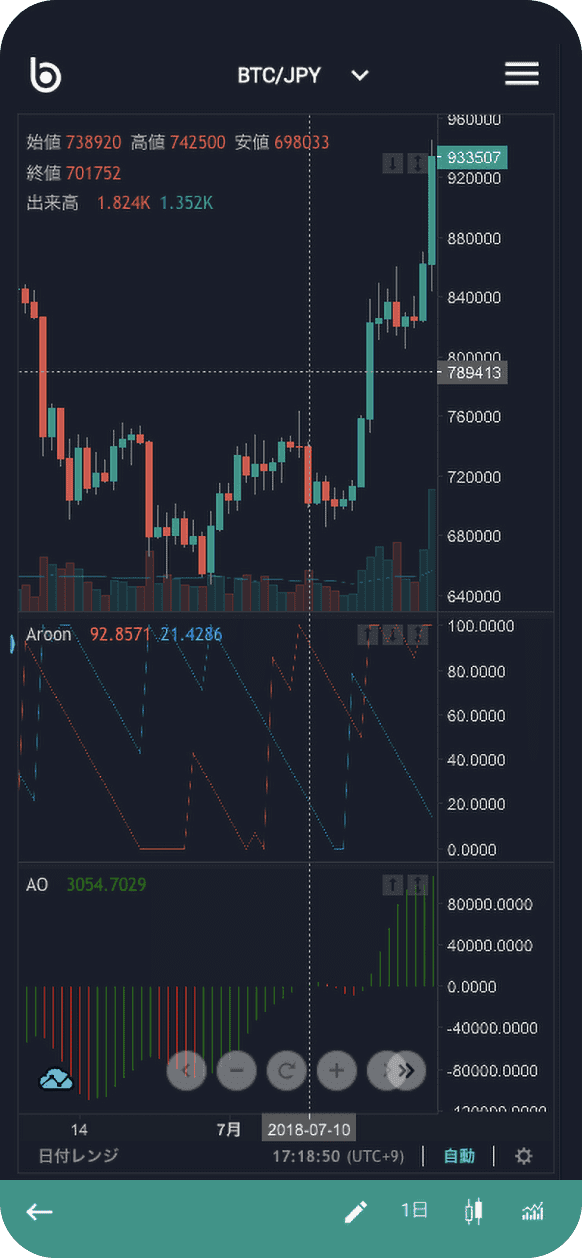 3
Approximately 3 minutes
When you have finished,let's trade on bitbank.
Identification can be completed as soon as within a day. After activating your account according to the guidelines, you will be able to start trading immediately.
Identification using your smartphone

You can trade with in minimum

1 days
1

Apply for an account

You can complete your identification process online using your smartphone.

2

Examine and dispatch the postcard

Set your face and ID within the frame of your camera screen, and take a photograph.

3

You can start to trade

You will be able to start trading as soon as within a day of your application
Smart and
Easy-to-Use Design

User-friendly interface for both beginners and advanced traders. Anyone can easily trade Crypto Assets. Traders can use TradingView for over 70 advanced technical analyses. In addition to trendlines and Ichimoku Cloud, comparative analysis of currency pairs is also possible.

Easy-to-Use and Reliable

iOS & Android apps

Reliable apps are rich in their functionality. You can trade outside and never miss the chance of trading. About chart function, you can use both TradingView and PC version.

Japan
Crypto
Assets Exchangelicensed by Kanto Local Finance Bureau

bitbank is a Crypto Assets Exchange licensed by Kanto Local Finance Bureau
(Registration No. 00004). bitbank also belong to various crypto industry groups in order to contribute to the development of Japan Crypto Assets industry. Our high-level mindset of compliance keeps our system reliable and safe.

Safe and Secure

State-of-the-Art Security

bitbank has invulnerable security recognized as No.1 in Japan by the third party. There is an offline cold wallet which protects various virtual currencies from hacking and internal criminal. Customer's Crypto Assets would be protected by the cutting edge technology and the operation.

*As of 2018/10/3 from ICOrating.com
FAQ
Q1How long does it take to open an account?

You will be able to start trading as soon as within 1 business day after completing your application.

Q2Do you have an age limit to open an account?

Over 20-year-old customers can open an account.

Q3After opening the account, When do I have to need to deposit?

There is no deadline for deposit.

Q4Can I deposit and withdraw foreign currency?

You can deposit and withdraw only JPY.

Q5Can I trade only by my smartphone?

You can trade by your smartphone, although there are some functions you can exclusively used by PC.
Secure and reliable
Bitcoin trade by bitbank